according to toptenrealestatedeals.comThe Mansion of All Mansions is located outside of St. Louis, Missouri. St. Louis is known for a plethora of exciting things like being the city that brought America the first ice cream cones, being invented Seven Up, home to the largest brewery in the country, and the first American city to host the Olympics to name a few. The $20 million mansion lives up to the city's exciting history and even rivals some of the area's top theme parks and resorts.
Built in 2001 on over 20 acres and located just outside of St. Louis in Wentzville, the massive 15,638-square-foot home may just be the most entertaining home in the country; It is also one of the best equestrian properties in the country. Stunning from the air and land with a lake and miles of white equestrian fencing, the house has just about everything one can do – including a kids' ferris wheel – to stay entertained even during the longest shutdown.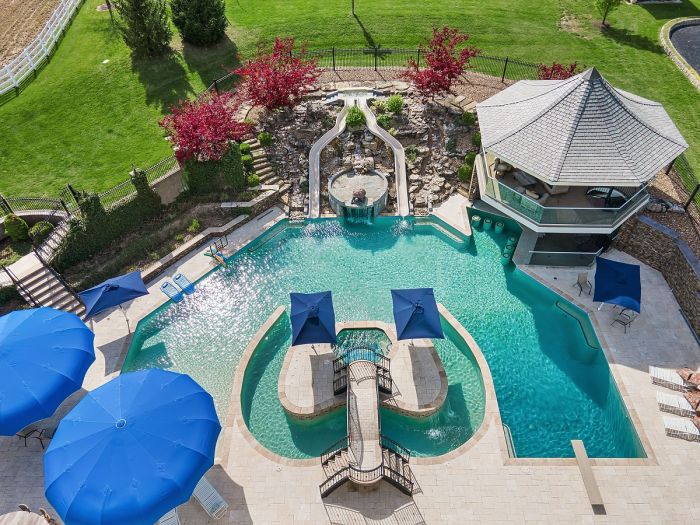 There are seven bedrooms, 13 bathrooms, a formal living room and dining rooms as well as the informal version of each, a two-story library, two gyms, laundry rooms on two floors, a conference room, a conference room, a large kitchen with two islands and a salon. The windows, an inviting family room off the kitchen with a fireplace and a great theater room with a bar. The elevator covers the bedroom level on the second floor to the lower recreational floor.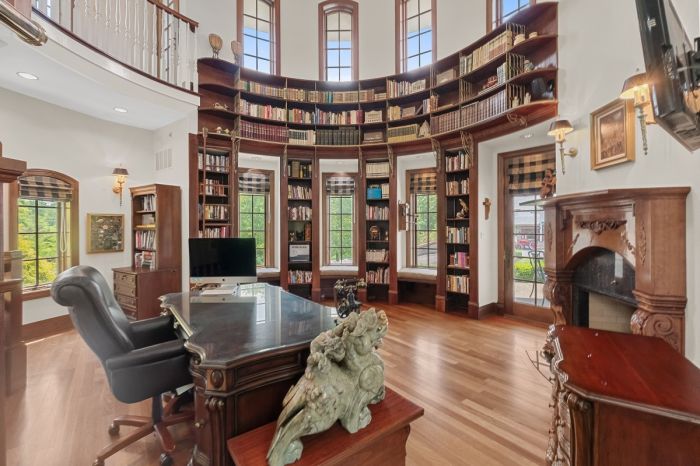 An endless array of things to do starts at the lower level with colorful bowling lanes, well-equipped game rooms and an indoor basketball court. The resort's outdoor pool has a lazy river, swim-up bar, slides, grotto, waterfall, and a two-story pergola that overlooks everything.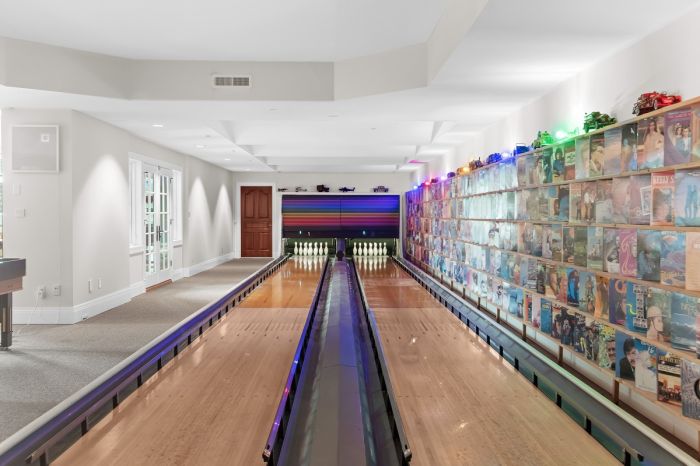 There is a children's playground, horse stables and a professional-style gym. Equestrian facilities include a riding circuit, pastures, and plenty of grounds for riding (up to 130 acres available). Games on the lawn include a Ferris wheel, and there's a four-car garage with plenty of parking available for guests.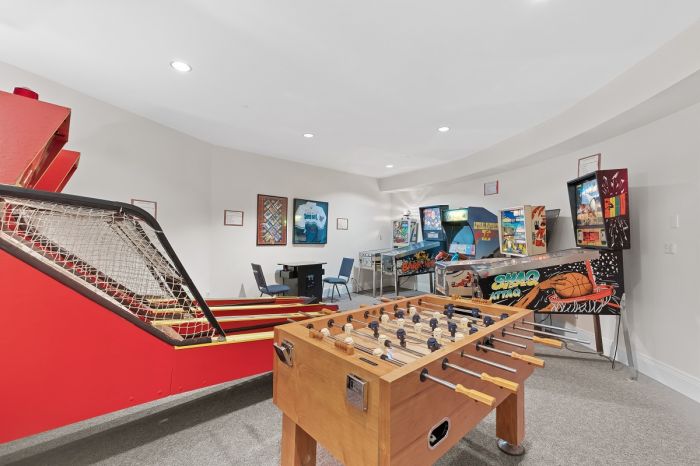 With falling doors and TV news about an increase in Covid cases making people wonder if another shutdown is imminent, a stylish home that will keep everyone entertained at home may be just the ticket for anyone with an extra $20 million on hand.
The property is listed by VIP Group, Coldwell Banker, Lake St. Louis, Missouri.
Image credit: Richard Taverna for Sotheby's International Realty