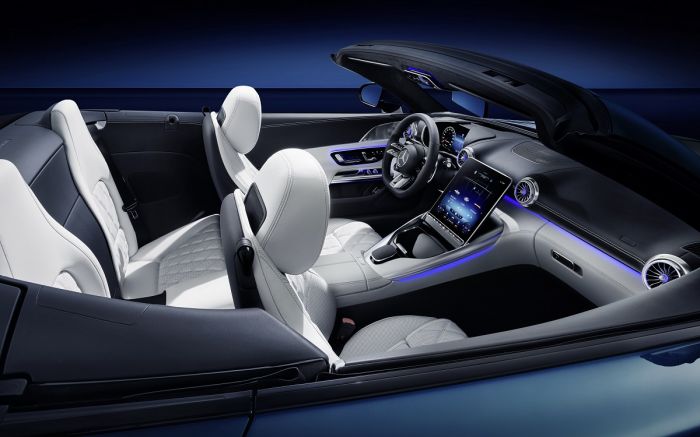 The interior of the new Mercedes AMG SL has been perfectly designed for those who live in maximum comfort without having to sacrifice the car's sporty appearance. The forthcoming concept rings in the iconic, traditional feel of the 300 SL Roadster with a modern, luxurious touch.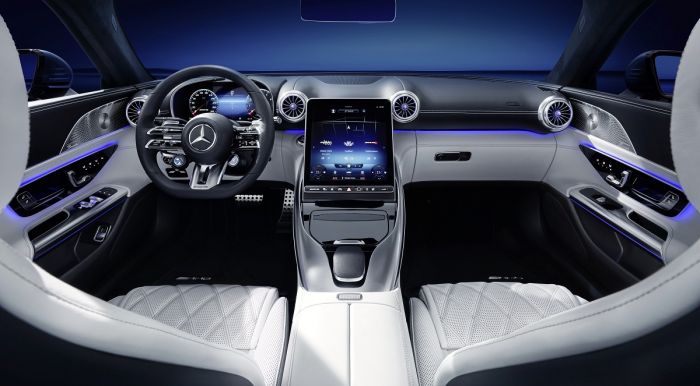 The cockpit design, down to the adjustable center display in the center console, focuses on the driver and impresses with an overall harmonious experience. The completely redesigned dimensional concept with 2 + 2 seats offers more functionality and space inside at the same time.
The MBUX infotainment system offers a choice of several specific display styles and different modes.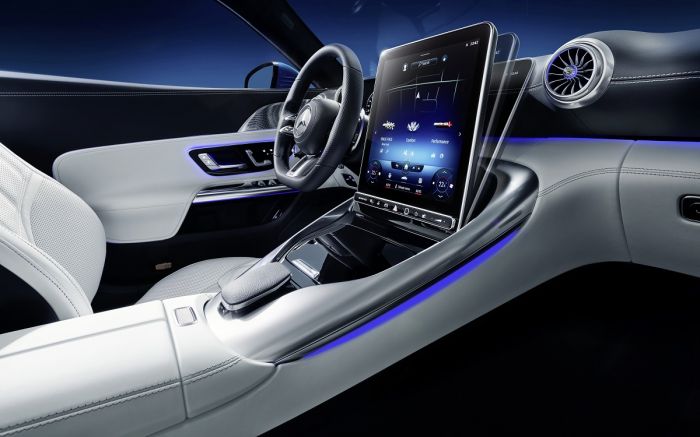 The driver display and center display provide an aesthetically pleasing and holistically coordinated experience. The appearance of the dashboard can be customized with different display styles and individually selectable main widths.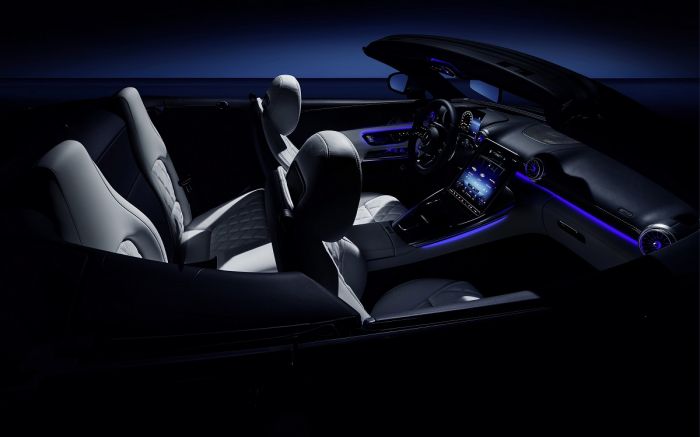 The new and highly advanced dimensional concept once again allows for a 2+2 seat configuration for the first time since 1989 (Mercedes SL 129 R Series model). This makes the new SL more versatile. The rear seats increase its usability for everyday use.
If no additional seats are needed, the tow barrier can protect front seat occupants from drafts at the back of the neck. Or the second row of seats can be used as additional storage space to hold a golf bag, for example.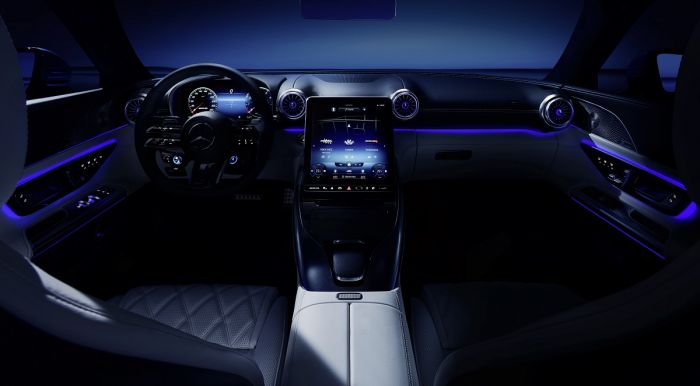 The pioneering seat design of the new Mercedes-AMG SL further develops the typical Mercedes seat design in a sporty way. She skillfully plays with layers and coating surfaces. This makes the seats appear lighter and less dense.
The headrests are integrated into the backrest and thus contribute to the seat's sporty proportions. Perfect ergonomics and various gradient seam and connection patterns complement the symbiosis of high-tech, performance and luxury.