After years of urban sophistication, living in New York and London and traveling the world, fashion designers Martin Cooper and Karen Swain Cooper are calling for more – more time, more space, more nature and more fun. They found it on an 18th-century Federal-style farmhouse in the Hudson Valley that has been restored over the past fifteen years. Please join me and Susanna for a behind-the-scenes visit to Old Chatham, New York with this inspiring and creative couple.
As the busy fashion industry expert (first couple to be introduced in CFDA ), Martin and Karen had international event and travel calendars, but visiting rural Columbia sent them in search of a weekend spot. They have fallen in love with B'ellow (beige + yellow), their nickname for their soon-to-be home, and two years later they embark on their journey to bring it delicately into the 21st century.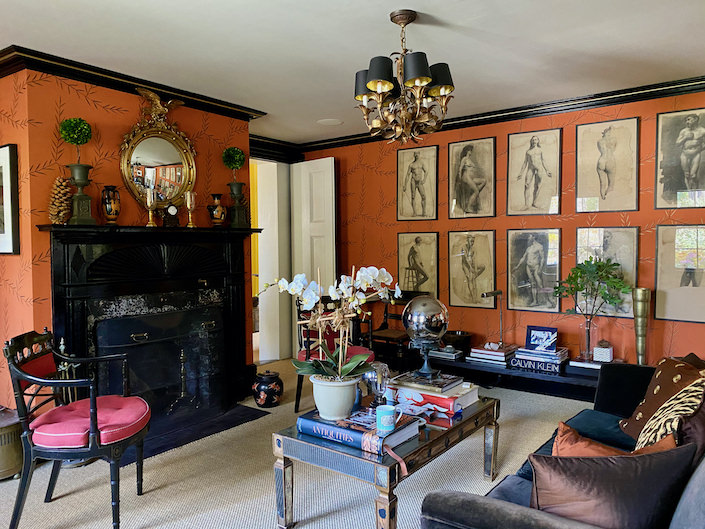 They were just moving to London at the time for Martin's new position as Burberry Vice President and Design Director. There they found additional inspiration in ancient architecture and centuries-old exploits such as Sir John Soane MuseumMy favorite, Cognoscenti design. Classic architectural details and bold millwork became the paper for bold color selections and the backdrop for their personal collections.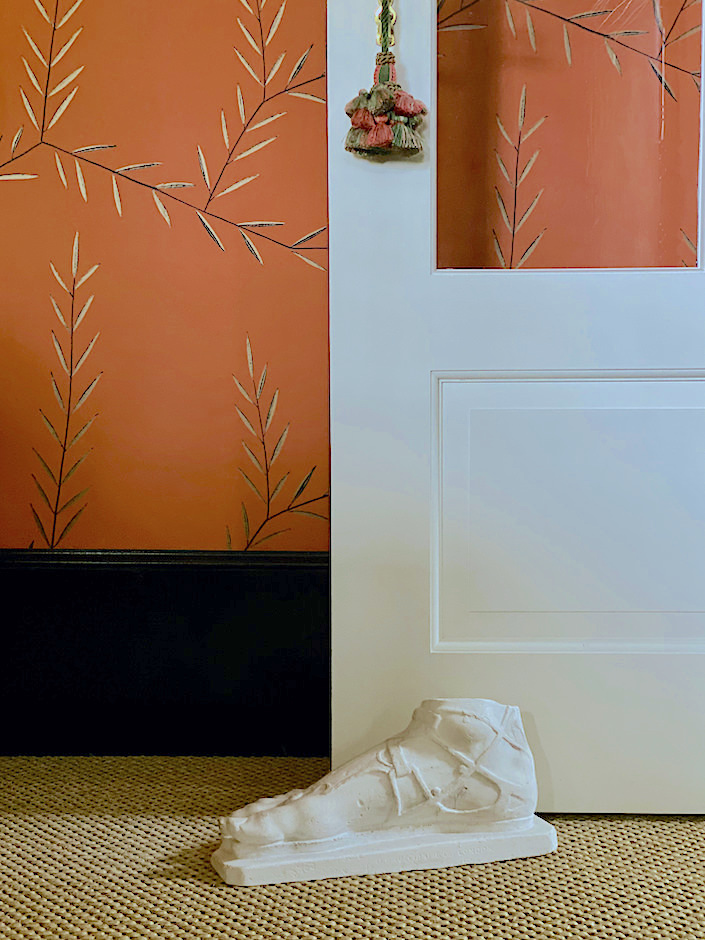 Throughout the renovation, their goal has been deceptively simple – to reimagine their historic home into a home that respects the past, the passage of time, light, and their passion for entertainment.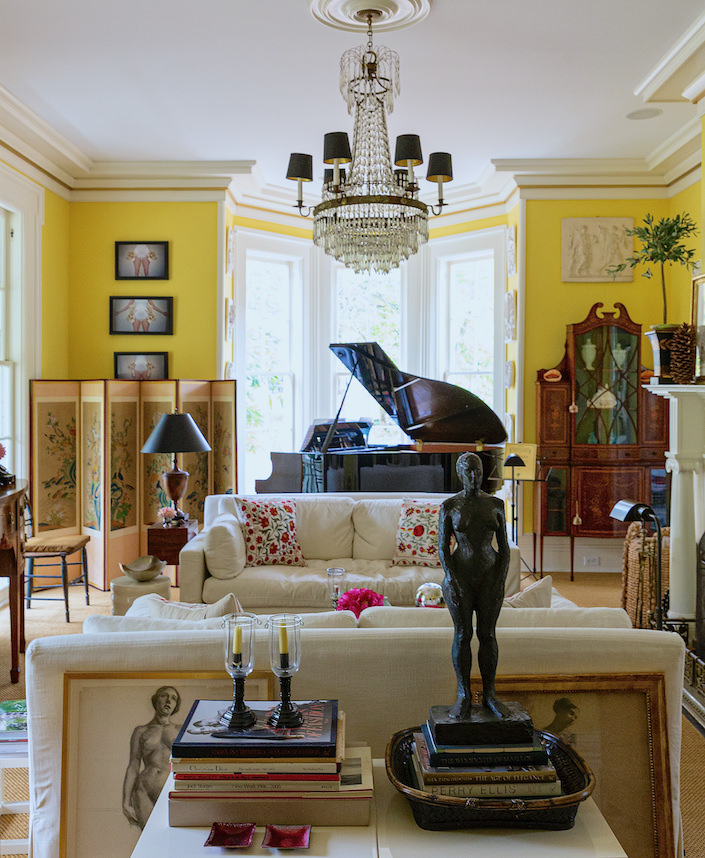 When they moved full-time to B'ellow last year, they found themselves redefining their lives and spending quality time with friends and family, often dining in the black lacquered dining room, inspired by their trips to memorable places like Lapérouse and Hotel Costes in Paris, and Wolesley in London, and the Hall of Mirrors at Versailles.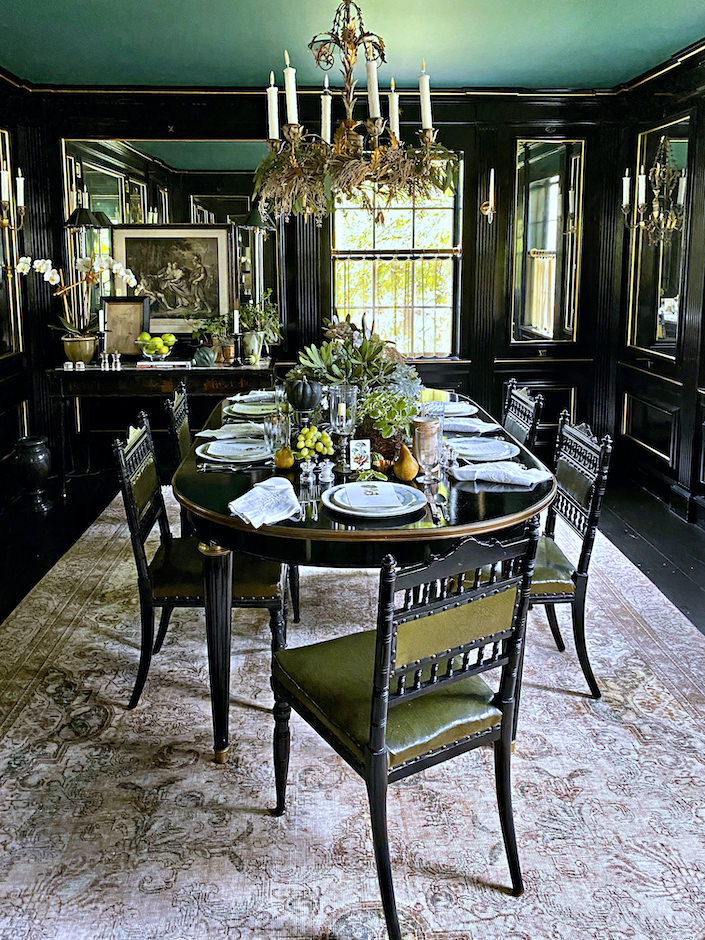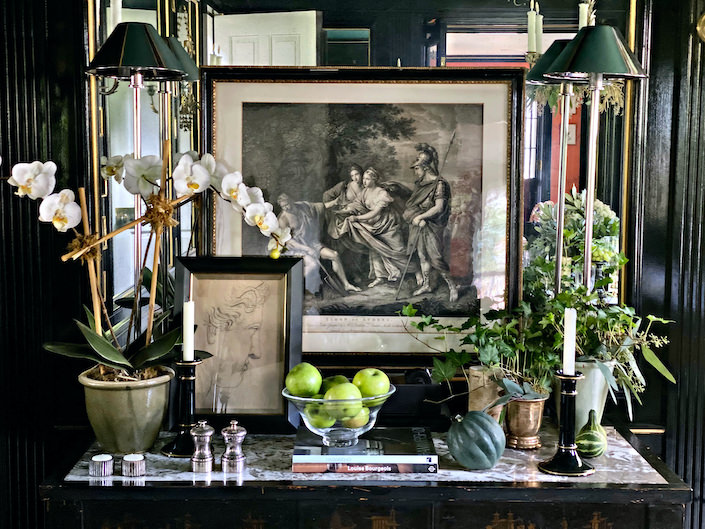 Cute hosts, Martin and Karen have always used place cards to honor their guests and bring them together effortlessly, but finding interesting examples that match their strict design criteria has proven challenging and thus The Punctilious Mr. P's Place Card Co. Boy.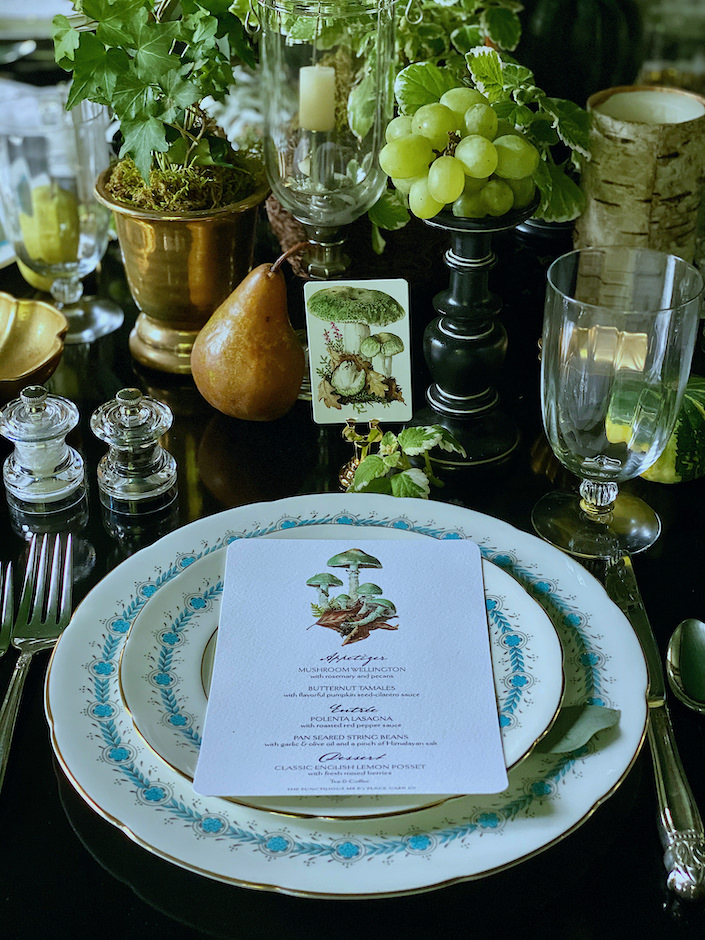 Incorporating carefully curated images, the cards are beautifully printed on cotton-rag paper, with the option of free digital font for guest names on the back. And while the company started with place cards, it has expanded to include other printed products such as menu cards, buffet cards, calling cards, and personal note cards (chic birds of India below). They can even send one personal note to the recipient of your choice – which is very handy for time-sensitive notes or thank you notes, those with less great calligraphy, or those who travel.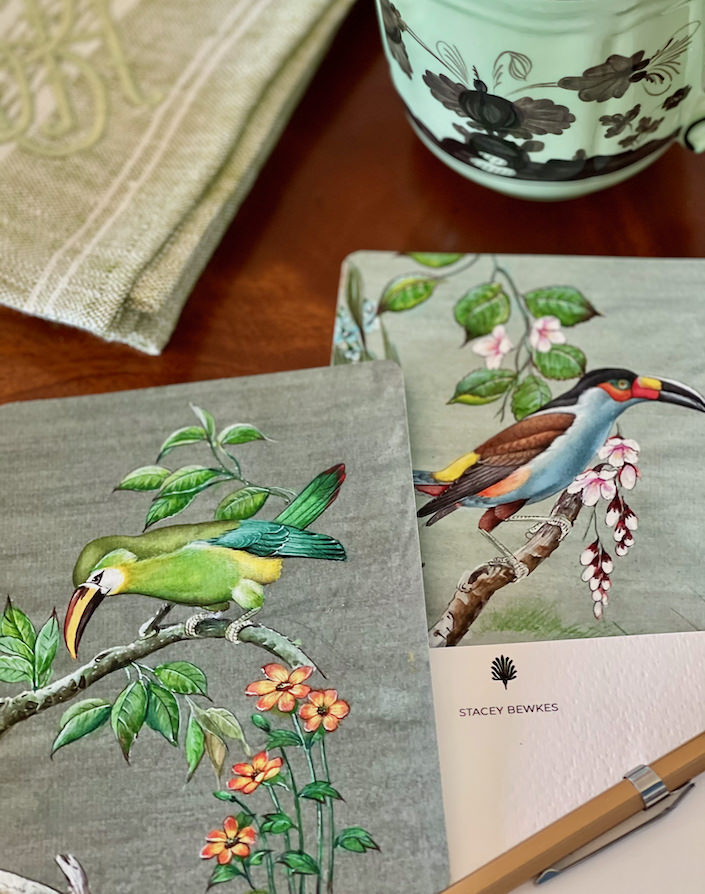 And in need of an elegant and thoughtful hostess gift? There are organic wellness candles for Mr. P, made with soy wax and scented with essential oils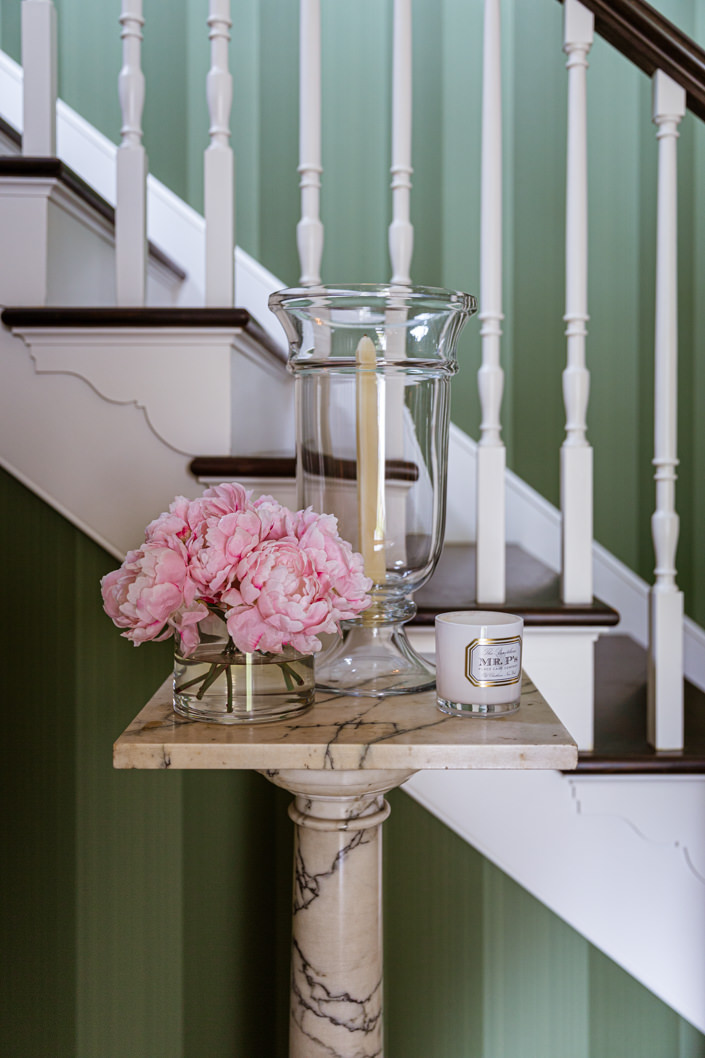 Or jam, curd, or handcrafted sauce with all-natural ingredients in small batches in the Hudson Valley. I have a feeling that this is only the beginning for Mr. P as Martin and Karen have created more products that reflect the thoughtful country life and distinct style.
All photos by Stacey Buickis for Quintessence
So thank you Karen, Martin, and Bucks for the most joyful day, and for bringing so much joy into everyone's home!