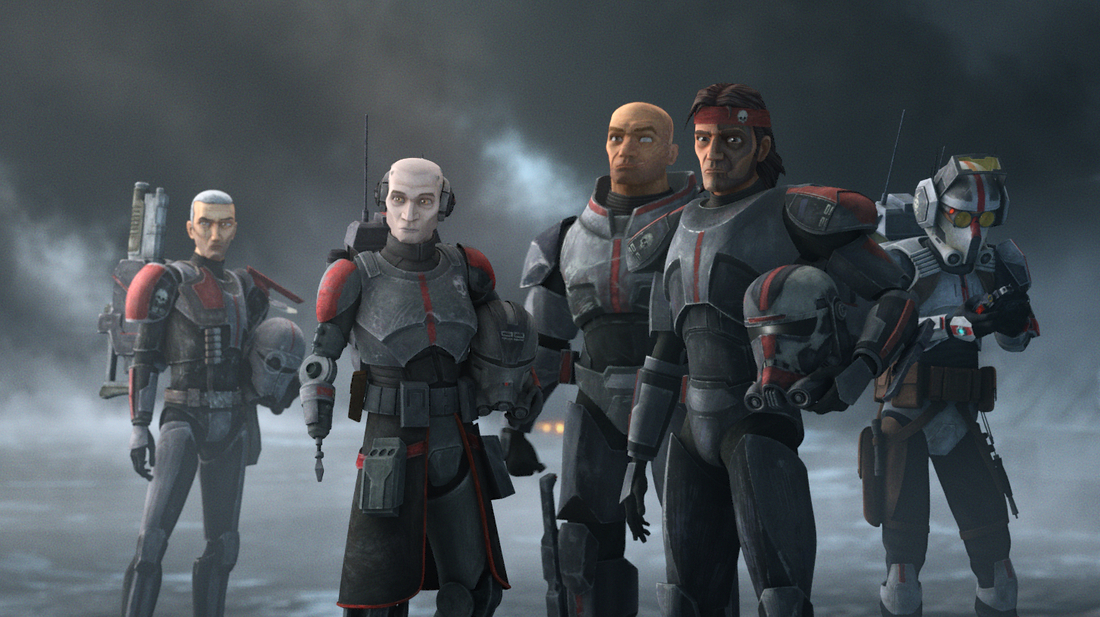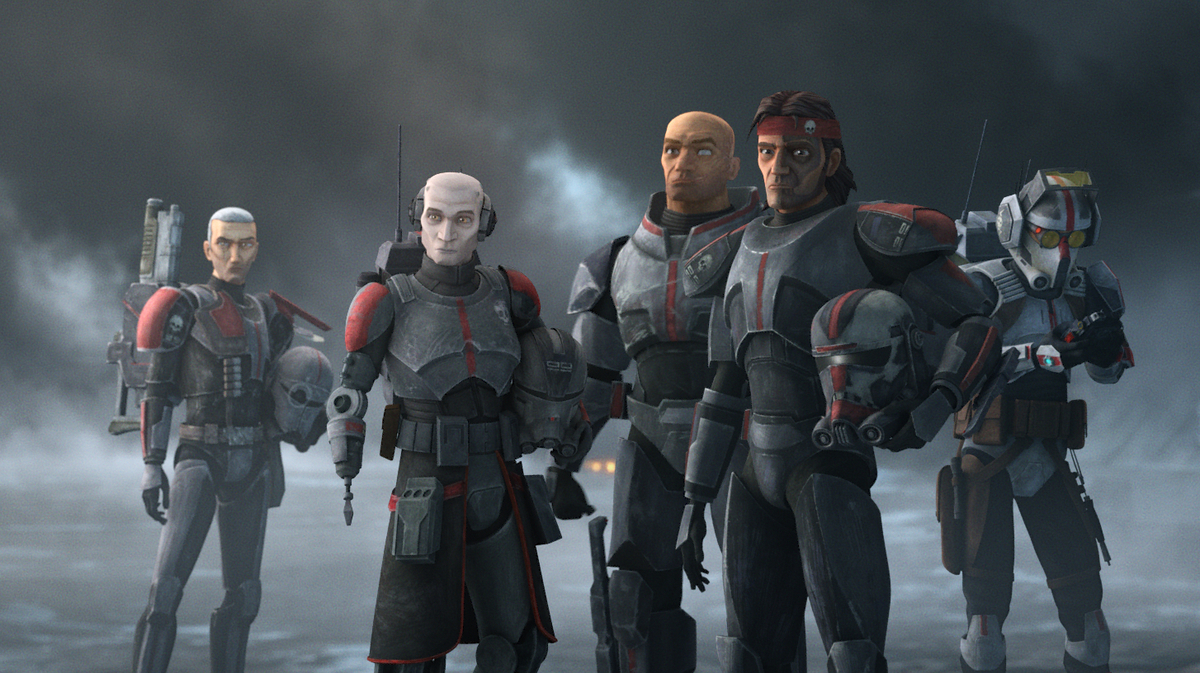 Disney + / Lucasfilm Ltd.
In this TV critic's point of view, with a few exceptions, 2021 has yet to deliver a large flood of premium shows. I suspect we are bearing the continuing impact of the industry's slowdown and pandemic-inspired lockdown. But there are signs of change.
With the start of May, I have four shows to watch now (except for the first show that you can't see until Monday). It's bold, decisive, entertaining, and poignant – a great harbinger of a TV industry that is starting to regain momentum.
Here is the list:
Crime of the century (HBO)
This brilliant two-part documentary is a devastating indictment of the ways in which pharmaceutical companies, politicians, lobbyists and various profiteers have broken the law to win billions while encouraging the practices that have stimulated the deadly opium epidemic in the country. Part 1 focuses on the manufacturer of OxyContin, Purdue Pharma, which is Owned by the Sackler family, And the actions of former President and President Richard Sackler. This movie demonstrates that the company sold doctors claiming that the powerful opioid OxyContin was not overly addictive to patients, prompting them to prescribe it heavily. The second part largely illustrates the excesses of other companies that have jumped into the opioid market created by Purdue Pharma, offering unlimited bonuses to salespeople while paying doctors through "fake speaker programs" for over-prescribing.
Directed by award-winning documentary Alex Gibney (Going Clear: Scientology and the Imprisonment of Belief) In partnership with Washington Post, HBO reveals how companies have convinced physicians to prescribe powerful opioids and expand the potential market for drugs, while also encouraging pharmacists to fill these increasing levels of prescriptions. While agents from the Drug Enforcement Agency tried to crack down, these billion-dollar companies paid fines, hired former DEA lawyers as lobbyists, and made huge contributions to politicians who led changes to the law aimed at limiting the DEA's authority. Without opposition from President Obama. Or Trump. In the end, Gibney's documentary details the corrupting power of the huge money that has driven companies and individuals tasked with protecting public health to advocate for the explosive use of the drug that has resulted in the deaths of nearly 500,000 overdoses in nine years. Monday premiered on HBO.
Intense (Hulu)
Saturday Night Live Veteran Eddie Bryant has built a quietly powerfully entertaining comedy about an overweight millennial woman struggling for success in love and life, working for a hugely dysfunctional weekly newspaper in Portland. Past seasons have been hilarious, but this, the show's third and final season, subtly switches comedy and drama in a warm, satirical style. Bryant's Annie Easton resists attempts to classify her as a "body positivity" columnist who writes only about the struggle of obesity in modern society, and pushes herself to find a romantic partner who is not an oblivious ignorant.
On the surface, intrigues may seem to be expected. Annie tries to level up her journalism game by labeling a woman running a traditional white separatist group – imagine all the ways it could go wrong – and she goes to the apartment of a guy she's been flirting with after he sends her a random text message. (In Annie's defense, heavy drinking was involved.) But along the way – including the merits starring fellow British-Nigerian gay roommate Fran (Luli Adivob) – the show gently interrogates the nature of love, ethnic identity, history, work relationships, and the challenge of Becoming an adult in the modern era. It premiered today (5/7) on Hulu.
That's the curse of Michael Chi (HBO max)
It might seem strange to see a writer co-wrote on the longest running comedy show on TV creating yet another sketch comedy show for an entirely different platform. But five minutes of watching Weekend update Michael Che's provocative show co-presenter, it's clear why he designed this show for a home Unsafe And the Offer to draw a black lady instead of Saturday Night Live. Che, who has a track record of challenging assumptions from all sides of the color line in comedies, delivers a show steeped in his experiences as a black man in urban America – this time, completely under his control.
The sketches range from a scene where Che is trapped in an elevator with a serious apologetic white lady to a parody of a promotional video featuring the NYPD with black people introducing the slogan "Protect Your Community From Your Community." Che sometimes brackets cartoons while sitting in the back, talking to an investigator off-camera, and making similar notes to focus on context: "Watching Tory riots, for black people, is like watching your older brother playing a video game … we were just trying. Get hours … (They were) trying to steal the constitution. " Since Chi is dedicated to changing all aspects of these issues, it includes derogatory jokes about black people that no white comedian can get away with (the black father warns his son against becoming a police officer because he has too many arrest warrants to arrest him, for example). . Much of it still feels like a work-in-progress or a high-profile experiment, but when one of his drawings collides with the evident truth, it fits into the moment of the day in very little way a bit of SNL these days. It premiered on HBO Max on Thursday.
Star Wars: The Bad Batch (Disney +)
Probably this animated series is very attractive to me star Wars Puritans – people who, perhaps, read novels and encyclopedias that arose around George Lucas' space opera franchise as Kudzu. But even casual fans can have fun and learn a lot from this series, which centers on a powerful elite squad of GM clones who find themselves in tough conditions when a counselor Palpatine changes the bad guy. star Wars Republic of the galaxy of the universe into a totalitarian empire.
This series is a sequel and spin-off of Cloning Wars Animated series. Photo snapped after Samuel Jackson's character Jedi Knight, Mace Windu, is killed as she tries to stop Palpatine in theatrical film Star Wars Episode III: The Revenge of the Sith.
But as the Storm Troopers moved to kill the Jedi, they fought side by side – they were genetically programmed to obey their superiors – Bad Batch resists Palpatine orders enough to realize that something terrible is happening. Given that this show was created by star Wars Guru Dave Filoni, executive producer, writer, and director in the Disney + live-action movie MandalorianNot surprisingly, this is yet another great example of Disney finding a compelling world full of stories in a position that hardly gets any attention in the franchise's big movies. It debuted Tuesday on Disney +.