Pininfarina cars It takes the most significant step yet in introducing the flagship pure electric Battista Hyper GT, with the first example of production specs making its debut on California roads as part of a series of coordinated trials during the upcoming Monterey Car Week, August 12-15, 2021.
The final Battista features a distinctive black carbon fiber exterior and finely polished Impulso rims in gloss black. Inside, the production-spec model features premium sustainable black leather with stunning contrast stitching in Iconica Blu and quilted Pilota seats in Iconica Blu Alcantara. The seats feature Pilota Carbon components in an exposed carbon black finish that matches the striking exterior design.
Monterey Car Week will also see the US premiere of the exclusive Battista Anniversario, which itself is a tribute to the life and work of design icon Battista 'Pinin' Farina.
Limited to only five cars worldwide, it represents the culmination of the Automobili Pininfarina design philosophy, with aerodynamic improvements and details designed to provide a uniquely dynamic character.
As part of an extensive program prepared for Automobili Pininfarina customers in North America, the exclusive GT supercar will be joined at the Pebble Beach Concours d'Elegance by a fleet of iconic Pininfarina-designed vehicles to celebrate more than 90 years of design excellence.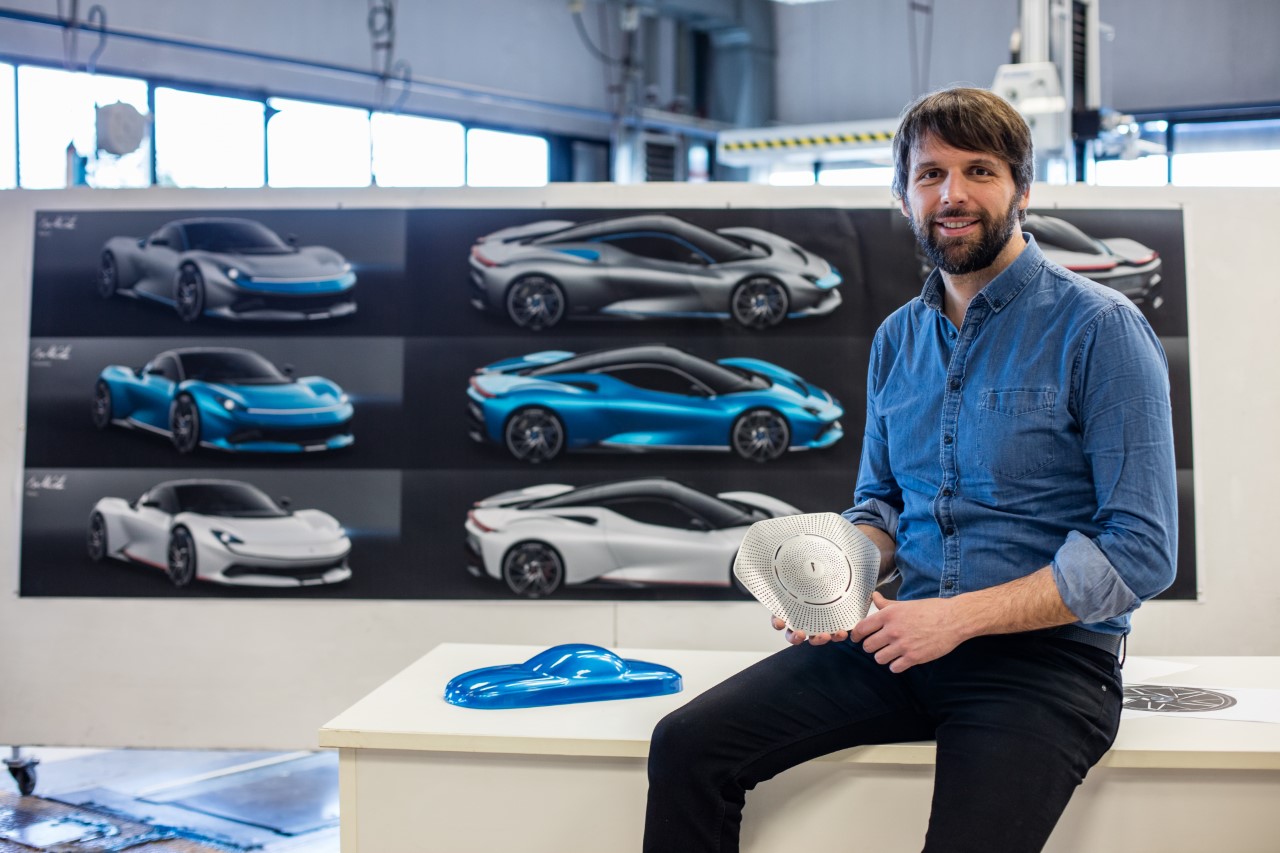 Per Svantesson, CEO of Automobili Pininfarina, says: "The US premiere of the first production-spec Battista marks the beginning of another important chapter in the Automobili Pininfarina story. We are excited to showcase the beautiful and sustainable future of luxury to our customers, while celebrating over 90 years of design heritage during Monterey Car Week. We look forward to our US customers experiencing the dynamic performance and personal well-being of the Batista for the first time."
The Anniversario features a unique Automobili Pininfarina exterior finish and a two-tone Furiosa-colored package consisting of a front splitter, side blades and rear diffuser, with exterior carbon parts painted in Exposed Carbon Black and an Exposed Carbon interior painted in Iconica Blu.
At the Pebble Beach Concours d'Elegance, three special judging chapters will showcase Pininfarina's 91-year history, with a collection of iconic Pininfarina designs celebrating the unparalleled design heritage that inspired the shape of the Battista hyper GT. Luca Borgogno, Chief Design Officer, Automobili Pininfarina, will be joining the panel of honorary judges at this year's Pebble Beach Concours d'Elegance.
The Battista will be offered in production specifications for the first time globally after being manufactured by Pininfarina's team of artisans in Italy. The 1,900-horsepower Hyper GT is the fastest and most powerful Italian sports car ever, and every example will offer the pinnacle of sustainable luxury.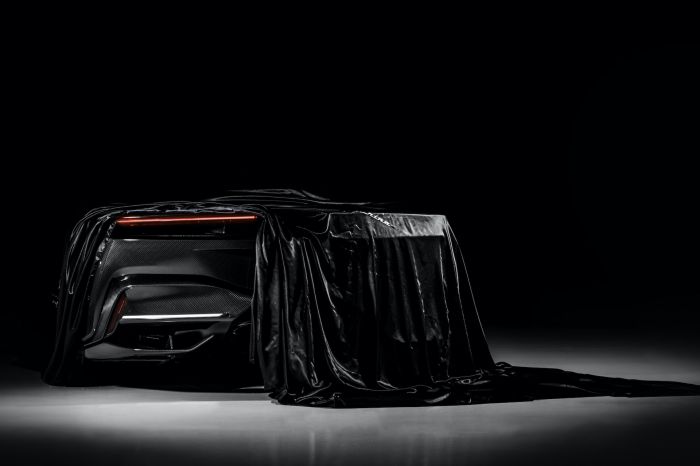 Batista's first production ready, show 2
As part of the upcoming US program, customers will experience the pure electric model's interior and exterior sound for the first time. The specially developed soundtrack will elevate the driving experience while maintaining the unique sensations of driving a high-performance electric vehicle. Automobili Pininfarina Battista is named for Battista 'Pinin' Farina, founder of the Carrozzeria Pininfarina Company, which he founded in 1930.
The Hyper GT is Batista's dream come true of seeing a production car named Pininfarina, with the first cars delivered to customers later this year. No more than 150 Battista hyper GTs will be built for customers worldwide. North America and Europe will account for the majority of sales, followed by the Middle East and Asia.
The exclusive Hyper GT starts at $2.2 million and is available to order through a global network of specialty retailers. Across North America, this presence includes retailers in San Francisco, Los Angeles, Denver, Dallas, Toronto, New York, Miami, and Vancouver. Battista is available with a manufacturer's warranty of up to 10 years for absolute peace of mind.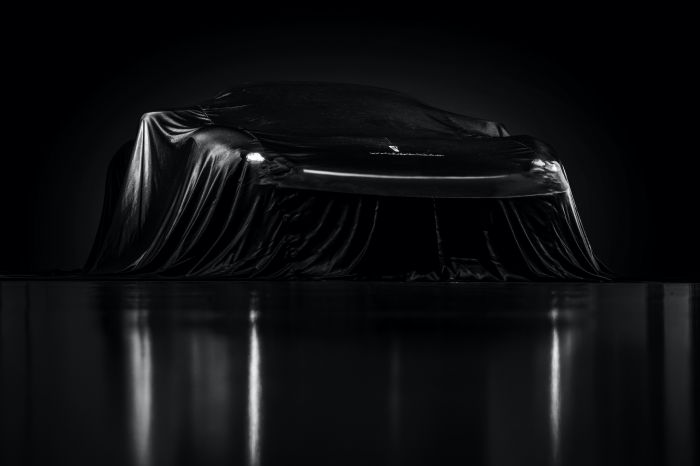 Batista's first production ready, show 3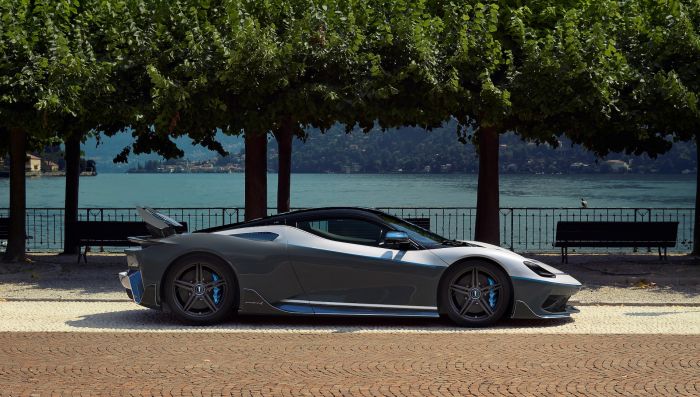 Pininfarina cars
Battista Aniversario in Lake Como, Italy