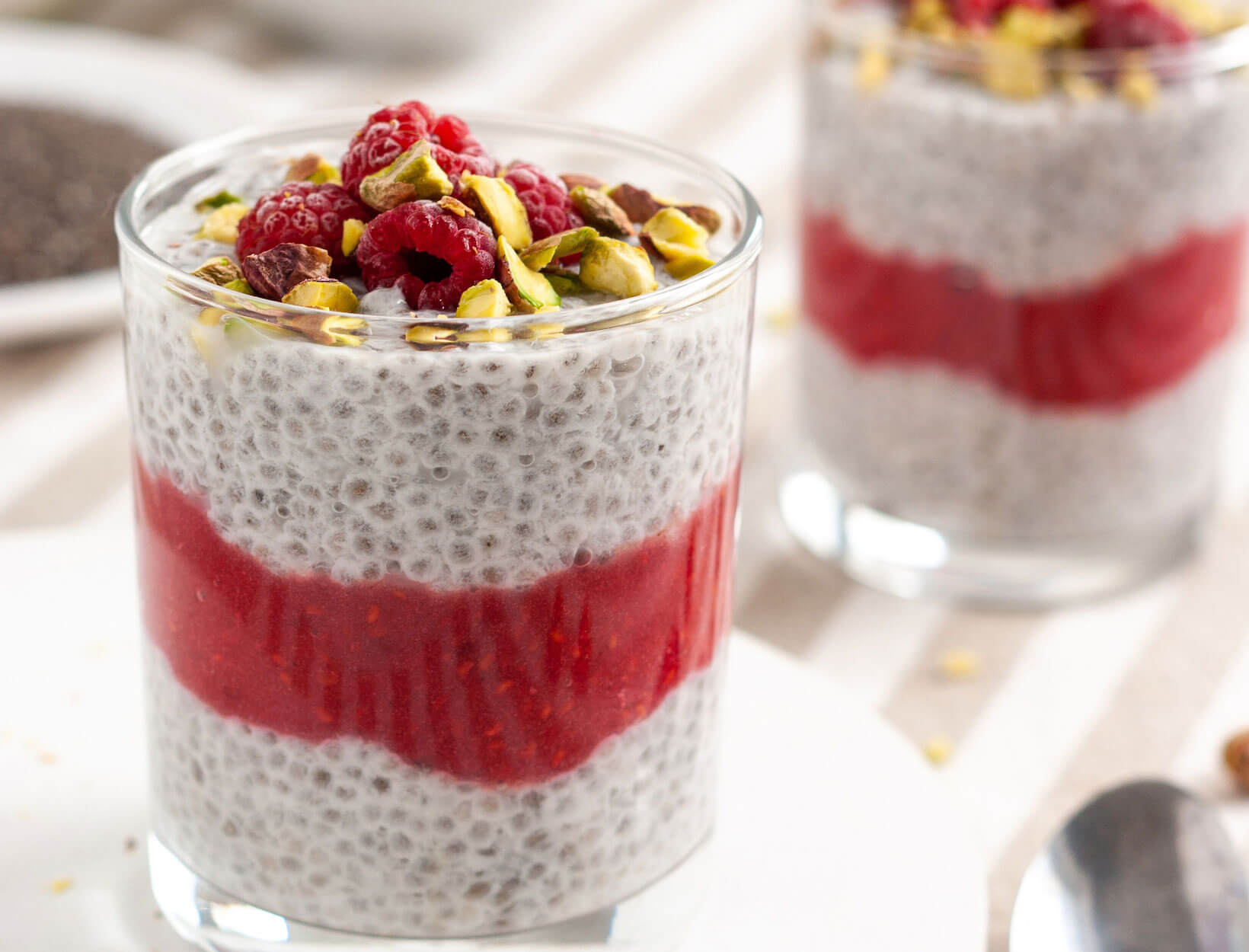 Summer desserts without foss
In partnership with our friends at Maple Hill
All of our favorite summer desserts have one important thing in common: they can be made without running the oven. No matter how much we love the idea of ​​baking summer fruit in pancakes and cobbler, preheating the oven to 375 degrees Fahrenheit when the three-digit weather approaches outside is a deal breaker. We'll leave those baked desserts in the fall and winter.
The best summer desserts are cool and refreshing, whether frozen, chilled, or mixed with ice and frozen fruits. And Satisfying – Want to make something out of Seventeen Steps while you're actually sweating?
Trifle formula
One dessert we come back to over and over again is the trifle. The traditional English dessert often served at Christmas may not seem like an example of summer's ease, but the case is strong: the trifle is basically just custard, muffins, fruit, and whipped cream that are beautifully layered and allowed to cool so that all the flavors are cooled. And textures come together – somehow it becomes more than the sum of its parts in the process. It is a simple formula that is easy to play with.
custard
Making homemade custard (or pudding cream) can be a task involved. Instant pudding works well and is comforting, but is painfully sweet to the teeth. Our step is to rely on our old friend chia seeds. Chia pudding is as easy as instant pudding, and we were able to make it feel more sweetened by using higher quality milk. For this we love Maple Hill's New Organic Sugar Free Milk. It is whole milk, so it gives the chia pudding the rich and luxurious texture of a traditional custard. And it's filtered to remove all the sugar, so you can control the sweetness of the trifle (we sometimes add a little maple syrup or coconut sugar, but the fruit and cake usually provide enough sweetness).
To make the pudding even more flavorful, we fortify the milk with freeze-dried fruits before combining it with chia seeds. Just blend freeze-dried fruit and milk in a sturdy blender and add intense flavor and color without diluting the pudding. There are a lot of freeze-dried fruits available. We like to match our freeze-dried and fresh fruits – so if we want to layer fresh strawberries, we'll use freeze-dried strawberries for milk. But you can definitely mix it up.
Generous
We love the classic whipped cream made from scratch, usually adding a little vanilla. You can sweeten it, and if you don't cook for the kids, you can also add a few delicious alcoholic drinks – cassis, framboise, calvados, or brandy.
Cake
This is definitely one of those "store-bought well" moments. Pound cake, sponge cake, angel food cake – they all work. You can definitely make your own oven, but we said we didn't turn on the oven. Plus, the cake eventually gets wet with yogurt, cream, and fruit, so you don't have to be too precious about its safety. Another idea: use cookies. Pieces of ginger, vanilla and chocolate chips will absorb moisture in the trifle, become soft and lumpy; Just leave it a little longer in the fridge.
fruit
You can go any way here. All kinds of berries (strawberry, raspberry, blueberry, blackberry, raspberry), pitted cherries, apricots, peaches, peaches, nectarines, bananas, even high-quality orange. For ease of use, we use the fruit as is, but you can soak it with a little maple syrup or coconut sugar, and you can use that as an opportunity to introduce some extra flavor. Almond extract, lemon peel, cardamom, vanilla, or even a touch of rose water can add extra dimension.
How to put your trifles together
It's scalable, customizable, and very forgiving.
Attended
Four elements
From a trifle
1Chia pudding needs to be refrigerated for a short time, so start here: To prepare fortified milk, mix about half a cup of freeze-dried fruit with about half a cup of milk (we like organic Maple Hill Zero Sugar Milk) in a blender and whisk until smooth. Mix fruit milk with about half a cup of chia seeds and blend well until blended. Taste it, and if you want it sweeter, add a few teaspoons of maple syrup or coconut sugar. Leave it in the refrigerator for 20 minutes, until it hardens.

2Chop the fresh fruit. If you want to go the extra mile and soften it up with some of the tasty elements mentioned above, now is the time.

3Cut the cake into chunks – larger if you are making one large trifle in a glass jar, and smaller if you are doing individual portions (8-ounce mason jars are fine for this). At this point, you can also pass a layer of jam over the cake for added flavor – we love the whole fruit jam that isn't overly sweet. If you are using cookies, take them out and ready when you start layering.

4Make the whipped cream. We just add heavy whipping cream to our mixer and beat until smooth peaks appear, then reduce the speed of the mixer to low and whip gently into a dash of vanilla.
Collect the bugger
1Add a layer of cake or biscuit to the bottom of the bowl (jam side down, if using).

2Add a layer of chia pudding.

3Add a layer of fruit.

4Add a layer of whipped cream.

5Repeat the process until the plate is filling, and finished with a layer of whipped cream. Then put a few pieces of fruit for garnish. Adding something crunchy – like toasted coconut, sliced ​​almonds, or cocoa nibs – is another nice addition, albeit completely optional again.

6Let it cool in the refrigerator for at least 2 hours and up to 24 hours before serving.
More great gifts
A summer project worth: Work your way through every candy bar on our list.