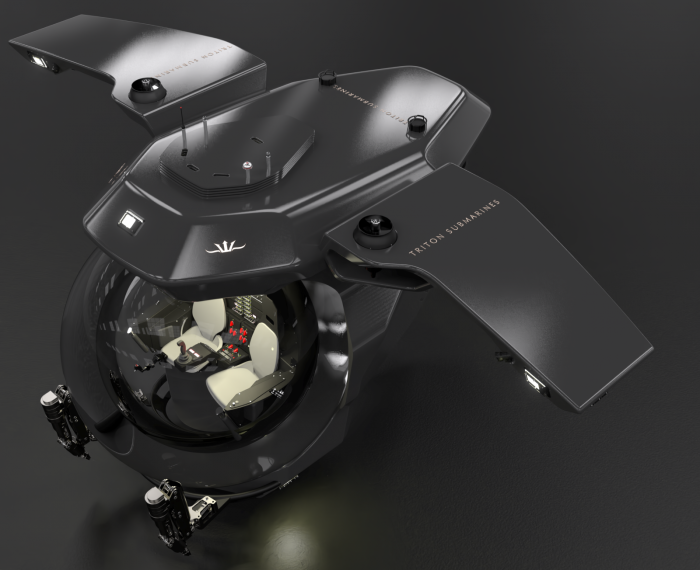 (Credit: Dark Ocean Design)
The latest Triton 13000/2 TE, or Titanic Explorer, It will be the deepest compact hull acrylic submarine ever produced. Triton Submarines LLC, the leading manufacturer of personal submarines designed for yachts, started this project in 2019 and is named in honor of Triton's first manned mission in August 2019 to visit RMS Titanic in 14 years. During the design release, Triton Submarines won't build the submarine until it has a buyer.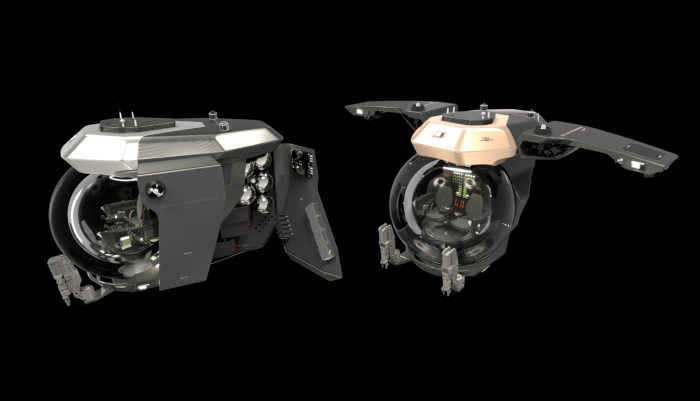 (Credit: Dark Ocean Design)
With the ability to dive up to 4,000 meters (13,123 feet) and features for the first time ever, Gull Wings is retreated and "equipped with lighting and cameras so you can essentially illuminate your subject from one angle while shooting from the other, and even position the wings for dexterity and control." And maneuverability. John Ramsay, chief design engineer at Triton, said it is an impressive advance, especially for filmmakers, researchers, or scientists who use the car.When the seagull's wings are fully deployed they are 6 meters (19,685 feet) high and when they are pulled from the water, It allows storage and maintenance of the car in a small garage.
Besides the massive 500kg payload capacity, it features the industry's first acrylic ball in which the Triton Titanic Explorer occupants sit. The development of manufacturing technologies, owned only by Triton, has allowed for such a phenomenal achievement as this transparent, thick and sturdy acrylic becomes nearly invisible once submerged in the depths of the ocean. The Silent Glide feature can be enabled to allow for gentle, sweeping rotations that are ideal for cinematic camera action. With a top speed of 3 knots, its propulsion system and 4 x 5.5 kW auxiliary direct propulsion are designed not to disturb marine life on the go.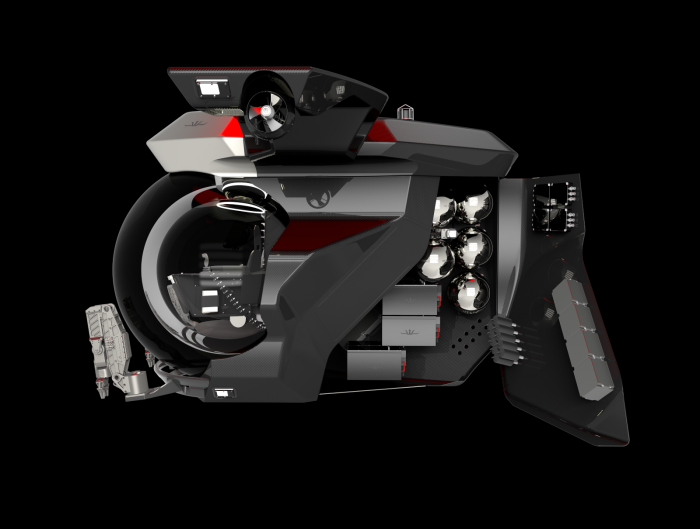 (Credit: Dark Ocean Design)
"We found that it's not just about getting off in a submarine, it's about the user experience and the things we can do once underwater," said Patrick Lahey, co-founder and president of Triton. "People are starting to think of submarines and exploring the oceans in a whole new way and we're excited to bring this technology to them."
For more information on the world's deepest submarine acrylic submarine, click Here.