Just one taste of our impossibly soft and luxurious rich chocolate truffle pie, and you'll totally fall in love.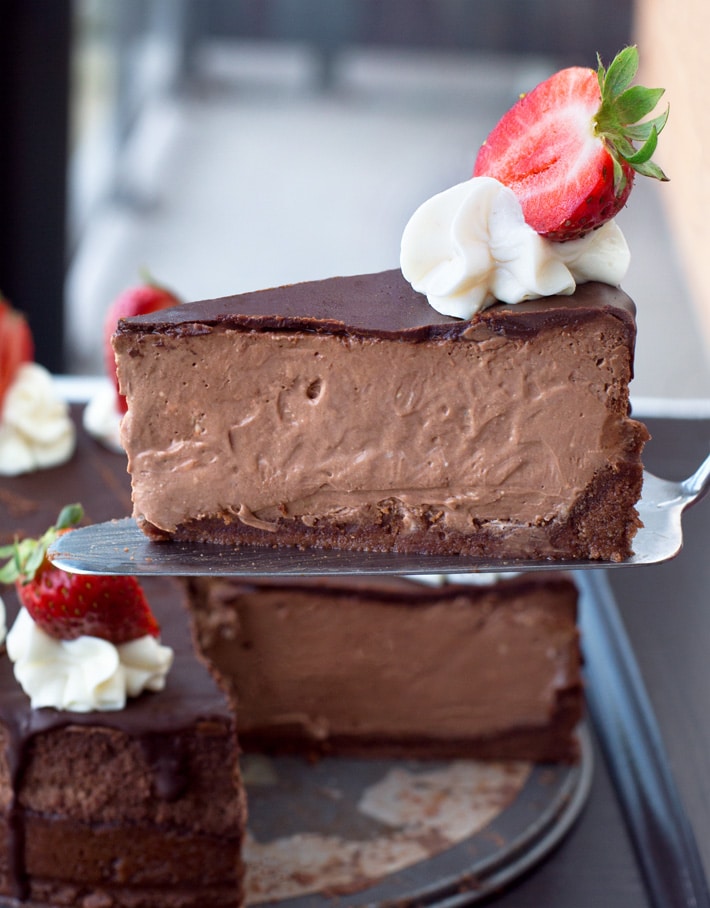 The best part of this pie? No oven required!
Just mix everything together until it turns into a delicious and creamy velvet chocolate filling, You will want to devour the filling with a spoon And forget the pie crust completely.
This is the perfect and surprisingly easy chocolate recipe for Valentine's Day or any other day of the year.
Try this too Buffalo cauliflower wings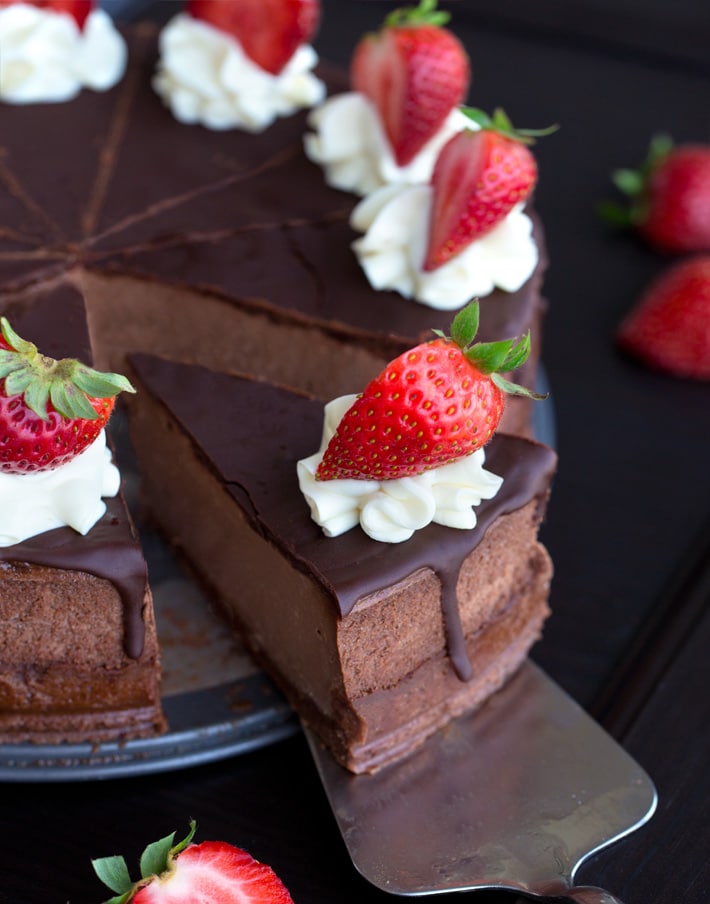 Above, topped with Coconut whipped cream.
The chocolate pie is easy to customize.
If you want to change the flavor, feel free to substitute the strawberries in the pie with raspberries, blueberries, cherries (really good) or bananas.
You can also stir in a handful of grated coconut or some small chocolate chips, add a few drops of almond extract, or mix 1/2 teaspoon of instant coffee into the mixture.
The recipe is inspired by these Chocolate truffles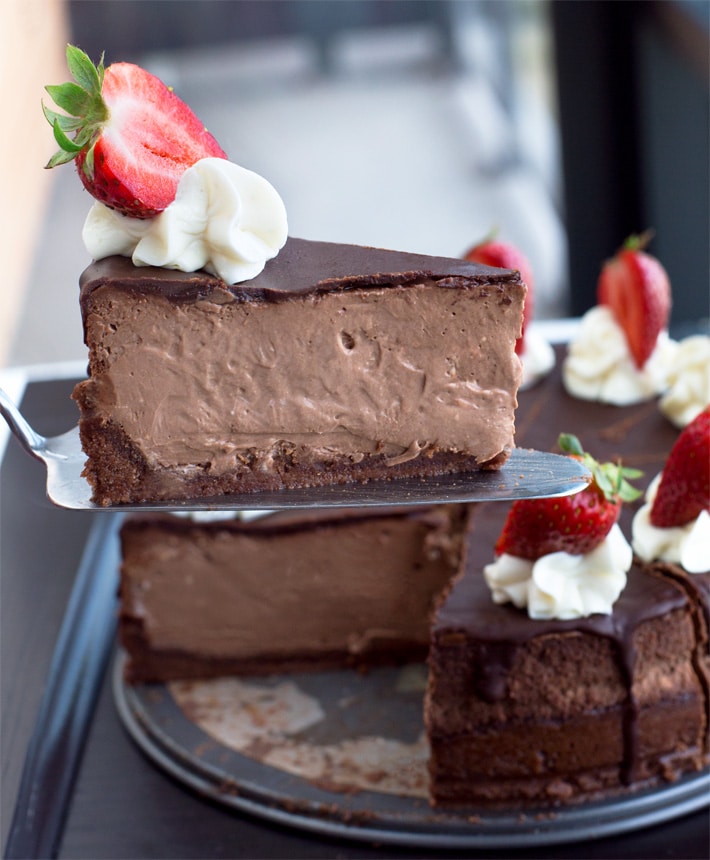 How to make veneers
Feel free to use store-bought dough or your favorite pastry recipe. Or, you can even make the pie without a crust if you prefer.
I used the following, an excerpt from this Keto chocolate cheesecake:
2 cups almond flour, 1/4 cup cocoa powder, 1/4 teaspoon salt, melted coconut oil or water as needed to make it a little sticky.
Combine all of the ingredients above, pour into an 8 or 9 inch lined skillet and press down completely. Set aside while making the chocolate filling (recipe below).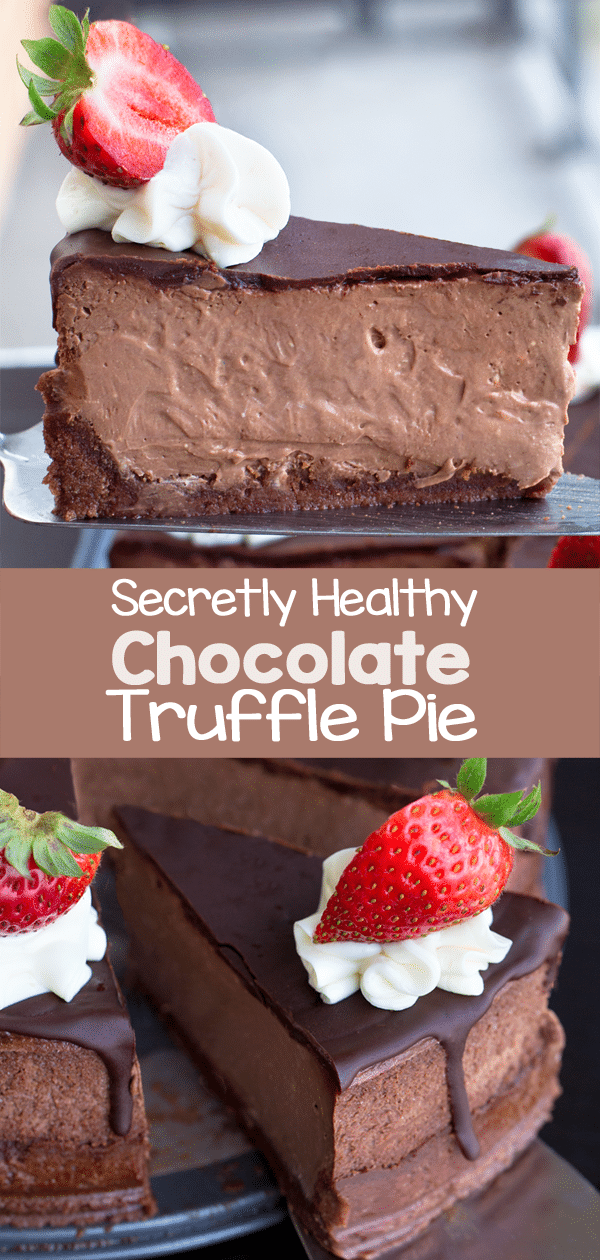 Leftover strawberry? Make this Strawberry juice Or these Strawberry oat bars.
1/4

Glass

Cocoa powder

2

Tablespoon

Dutch Cocoa Powder (or extra regular)

1

1/2 cup

Raw cashews or macadamia

(Nut free option: Vegan chocolate pie)

2

1/2 cup

Strawberry or cherry

(250 grams)

1/2

Tablespoon

Pure vanilla extract

1/8

Teaspoon

salt

1/3

Glass

Fresh coconut oil

(Coconut-free option linked above)

1/3

Glass

Pure maple syrup, honey, aloe vera or 1/8 tsp Unpolished stevia

3 oz optional chocolate chips melted with 1 teaspoon oil
Put the nuts in a bowl of beans and cover with water. Leave it to steep for 4-8 hours (this makes it smoother to blend). Strain it and allow it to dry completely. Mix all the ingredients (except for chips and optional oil) in a high-energy food processor or blender (I was using a Vitamix mixer). Only if you are using stevia, add 1/4 cup of water. Blend until completely smooth. Taste and add more sweetener if needed. Pour into prepared crust (I listed some of the crust options above in this post), or keep it without crust. If desired, smooth over the melted chocolate on top. Freeze to adjust.View nutrition facts
More healthy pancakes and cake recipes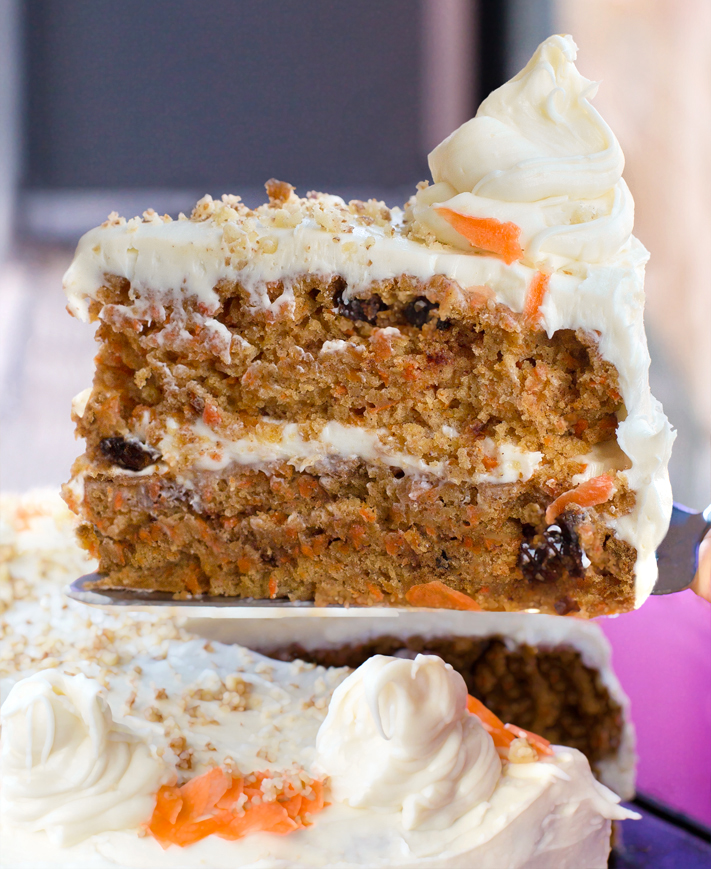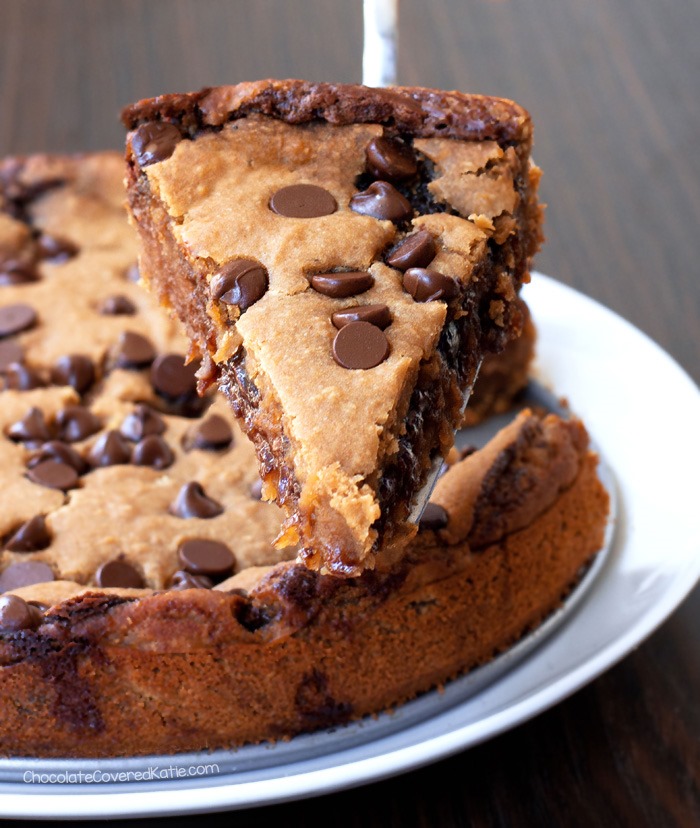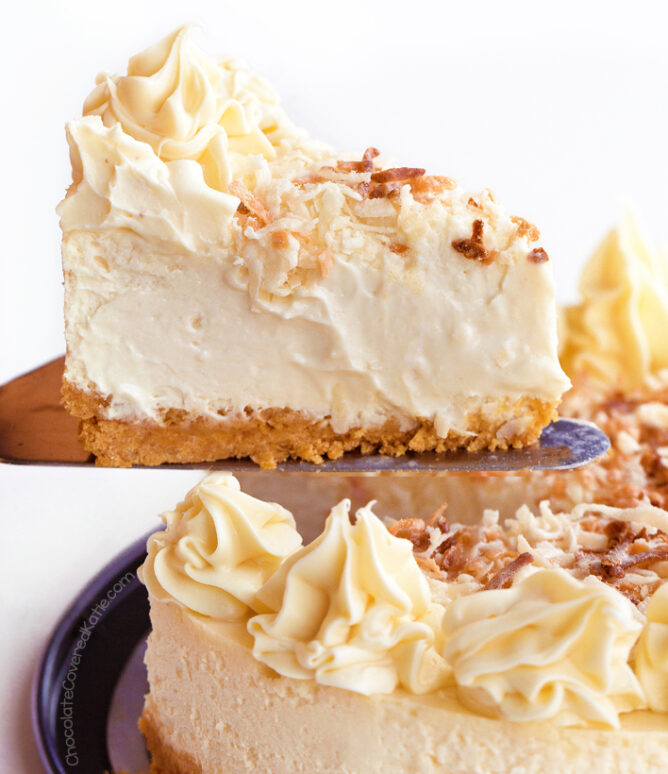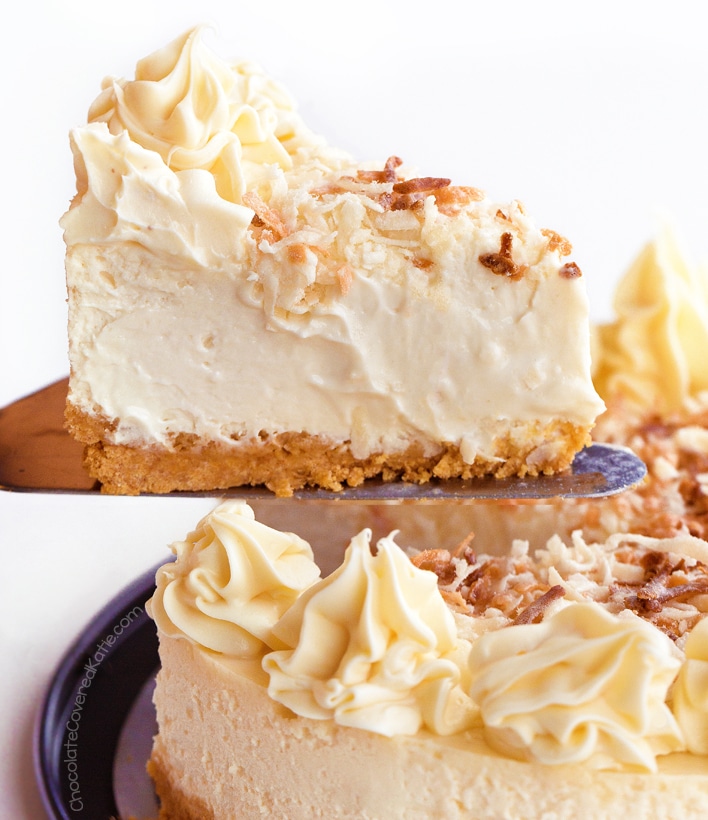 (Or try this Cheesecake Keto)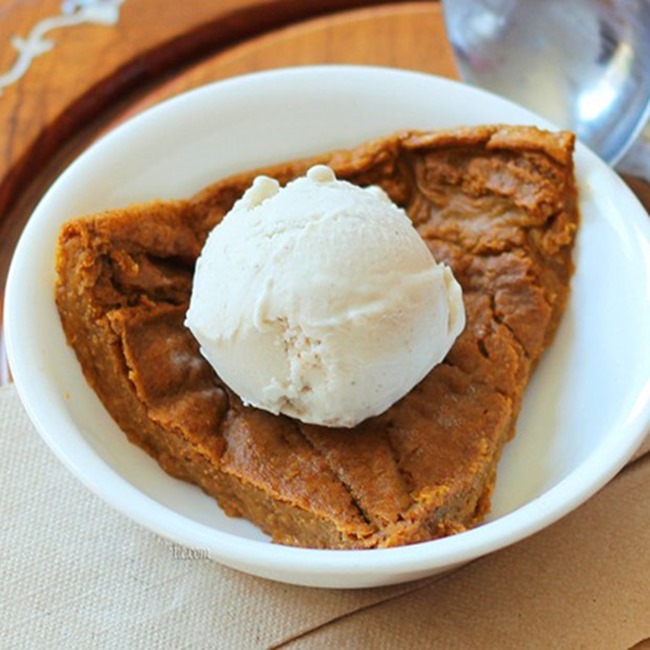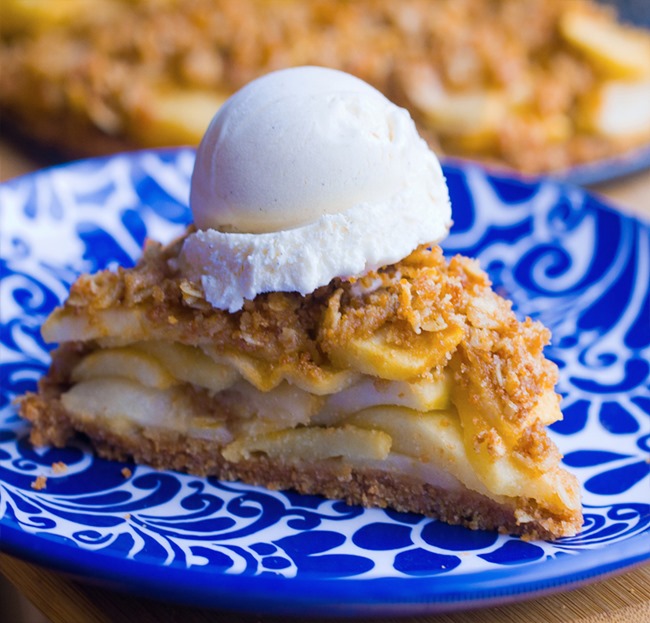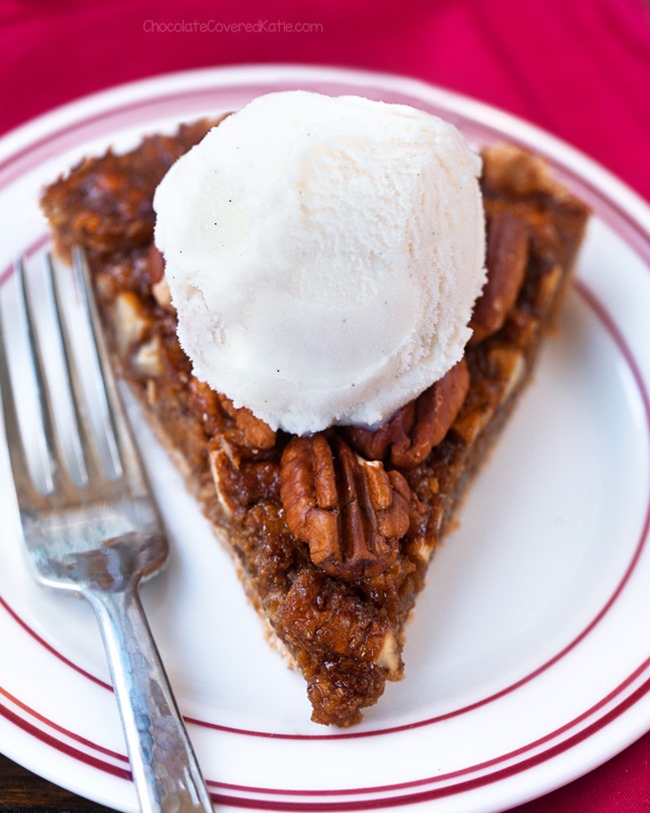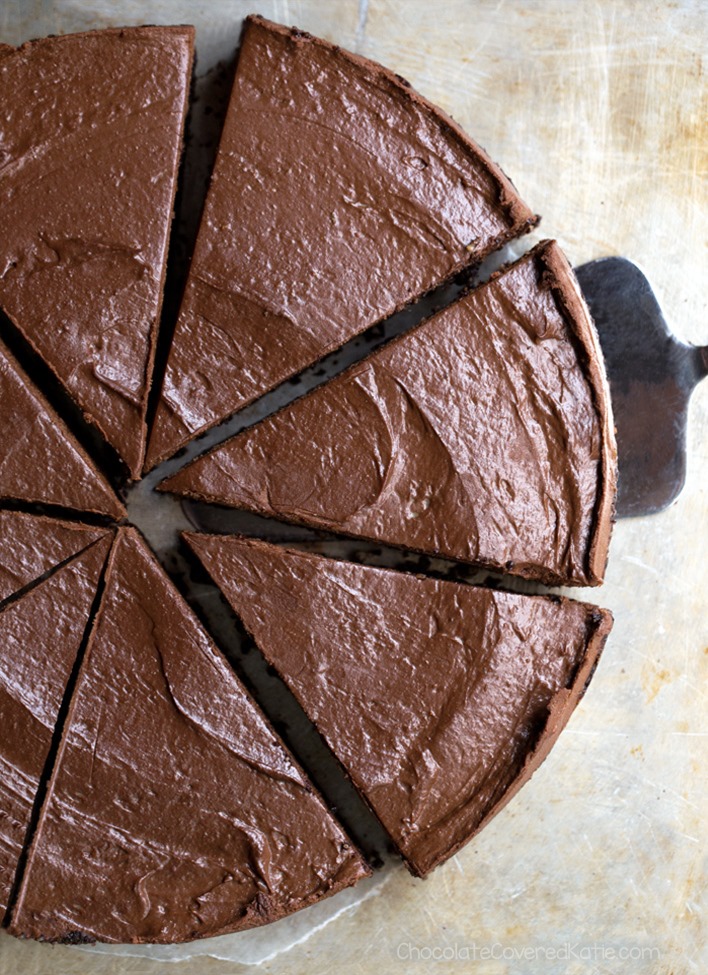 5/5 (4)